We've announced almost a dozen guests in the last few weeks! Here's a quick recap incase you missed it!
 Cherami Leigh has been in the industry for 20 years. She has been in over 75 commercials, and has worked on over 100 anime projects including "Lucy" in Fairy Tail, "Asuna" in Sword Art Online, "Road" in D. Grayman, "Lizzie" in Black Butler, "Mai" in Ghost Hunt, and "Patty" in Soul Eater and has worked on over 20 video games- including Borderlands 2- in which she plays the popular DLC- Gaige. She has also been announced to be playing "Sailor Venus" in Sailor Moon,"Mika" in Psycho Pass, Kajun in "BlazBlue" and Komaru Naegi in the latest installment of the "Dangan Ronpa" series.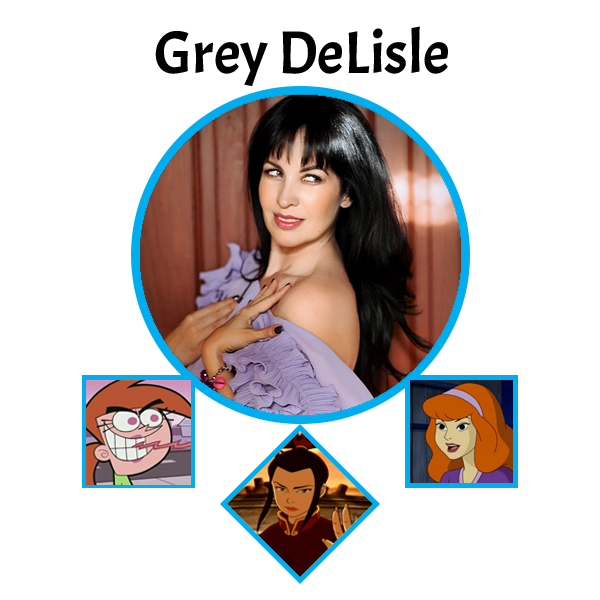 Grey DeLisle has starred in hundreds of popular cartoons including The Fairly Odd Parents (Vicky), Avatar (Azula), Clone Wars (Assaj Ventress / Amidala), Grim Adventures of Billy and Mandy (Mandy), Danny Phantom (Sam), Foster's Home for Imaginary Friends (Frankie), Batman (Black Canary), Green Lantern (Aya), Wow Wow Wubbzy (Wubbzy), Clifford the Big Red Dog (Emily Elizabeth), and most notably the voice of "Daphne" on Scooby-Doo since 1997.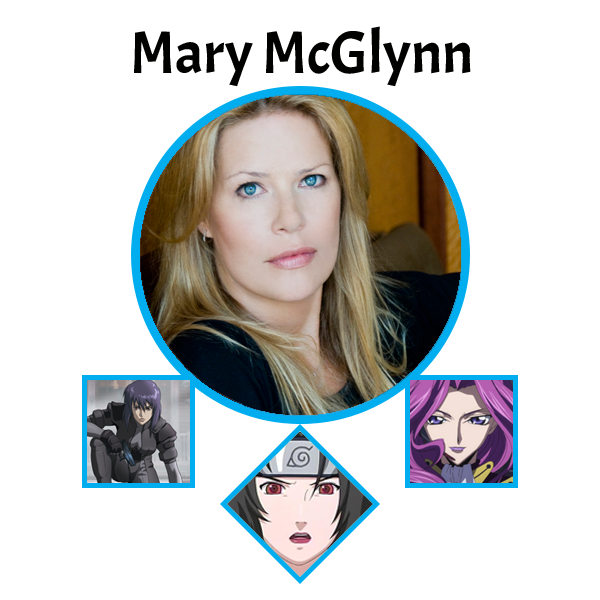 Mary Elizabeth McGlynn is a voice over actress, writer, singer and director. As an actress, she portrayed Major Motoko Kusanagi in Ghost In The Shell. You can also hear her as the Female Crusader in Diablo III: Reaper of Souls, Kurutsu in Ghost in the Shell Arise, Mrs. Maheswaran in Steven Universe, Sei in Alpha Protocol and Nora in Final Fantasy XIII. Some of her other popular roles are Cornelia in Code Geass. Kurenai from Naruto, Julia from Cowboy Bebop, Zanpakuto from Bleach, Helba and Bordeau from .hack, Jagura from Wolf's Rain, Nuriko in Fushigi Yuugi and Caroline from Vampire Hunter D.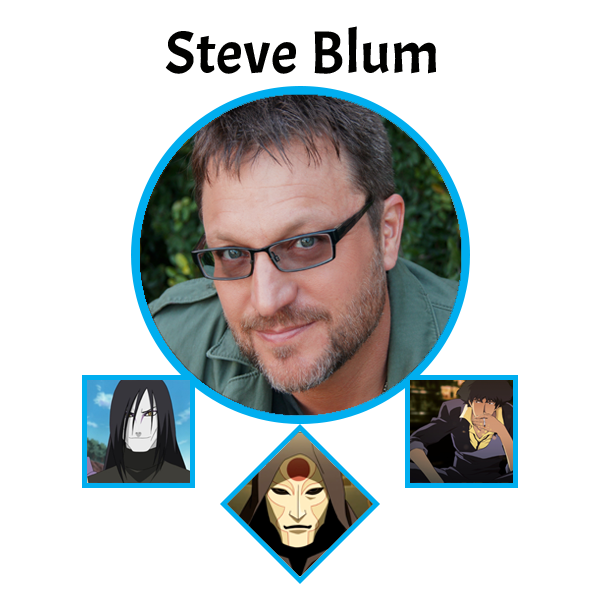 With literally hundreds of voice over credits to his name, Veteran Voice Monkey Steve Blum is best known as the voice of "Spike Spiegel" from Cowboy Bebop, "Wolverine" from several incarnations of X-Men (animated movies, games, the Wolverine and the X-Men TV Series, The Super Hero Squad Show, X-Men Anime and more), "Orochimaru," "Zabuza," and others from Naruto, "Green Goblin" from the Spectacular Spiderman series, "Heatblast," "Vilgax" and "Ghostfreak" from Ben 10, "Grayson Hunt" (Bulletstorm) "Grunt" (Mass Effect 2 and 3),"Zoltan Kulle" from Diablo 3, "Abathur" from Starcraft 2:Heart of the Swarm, "Tank Dempsey" (Call of Duty), "Killer Croc" from Arkham Asylum, "Oghren" (DragonAge),"Vincent Valentine" (Final Fantasy VII) and so much more!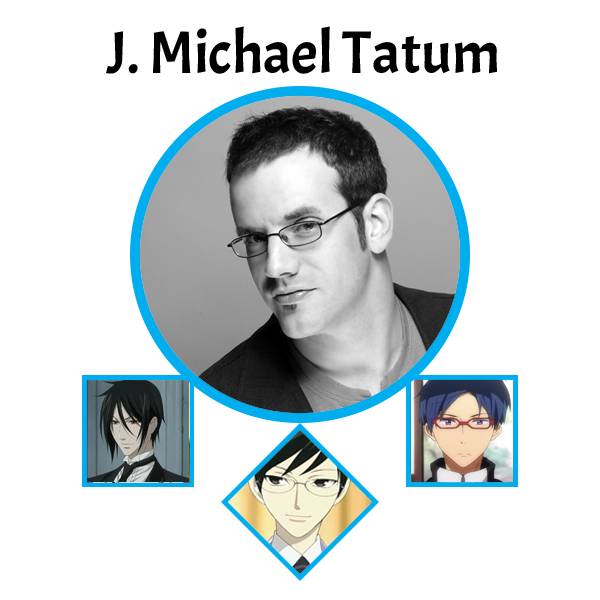 J. Michael Tatum has voiced Kyoya Otori in the hit English language dub of Ouran High School Host Club, suave, demonic Sebastian Michaelis in Black Butler and the equal parts maniacal/vulnerable Okarin Rintarou from Steins;Gate. Other characters the man still can't believe he's had the crazy good fortune to play include: Doumeki in XXXHolic, Jiro Mochizuki in Black Blood Brothers, Isaac Dian in Baccano!, Both God Eneru and Dalton in the new dub of One Piece, Komui Lee in D-Gray Man, Dororo in Sgt. Frog, the titular loveable savage of Heroic Age, Ryosuke Takahashi in Initial D, Lawrence Kraft in Spice and Wolf, Zarbon in Dragon Ball Z Kai, Scar in Full Metal Alchemist: Brotherhood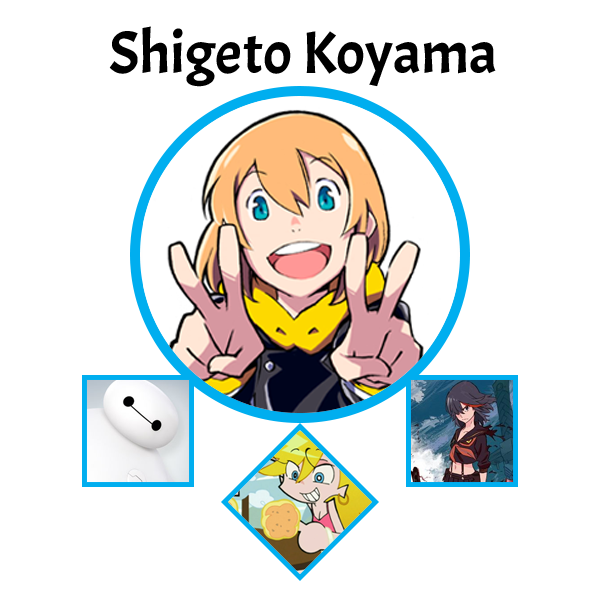 Shigeto Koyama is an active designer in Japan's media industry. Making his debut in 2014 as mechanic design and guest character design for Aim for the Top 2! (Diebuster), he has participated in many notable titles ever since. Some of these title includes: HEROMAN, Eureka Seven, GURREN LAGANN, STAR DRIVER, Panty&Stocking with Garterbelt, Rebuild of Evangelion, KILL la KILL, and BIG HERO 6.In 2015 Shigeto directs his first short film Obake­chan as one of the lineup title for studio Khara's "Japan Animator Expo" project.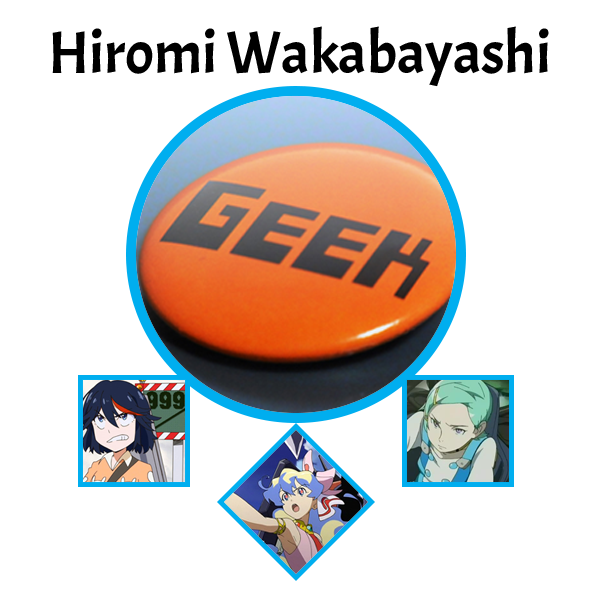 Currently working as part of studio TRIGGER's staff, Hiromi Wakabayashi has been involved in several works with Hiroyuki Imaishi. Starting as setting production for "Gurren Lagann," Hiromi has also worked on "Panty&Stocking with Garterbelt" as original idea, plot development, and participated in directing.
For "KILL la KILL" Hiromi contributes as plot development (episode 4) and directing for the 2nd ending sequence. Most importantly, he assists and oversees the design team of "KILL la KILL" as creative officer.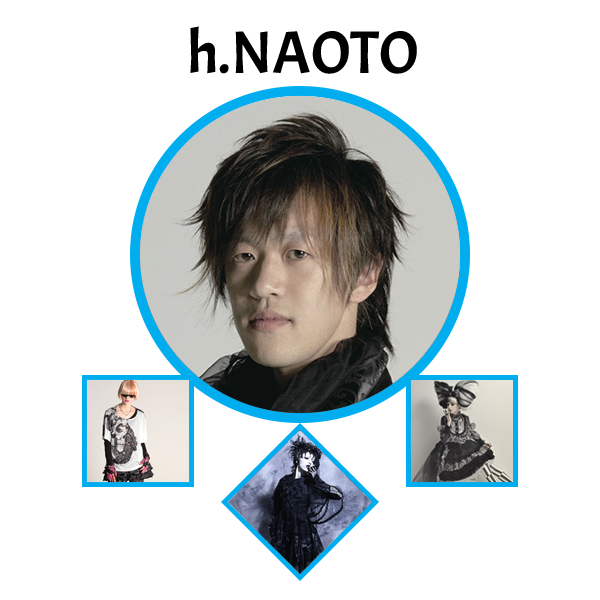 Naoto Hirooka created his brand h.NAOTO in 2000, incorporating ideas of extreme punk, gothic-lolita and visual-kei. His designs are completely unique and visually eye-catching, garnering positive critiques worldwide.
The brand h.NAOTO endlessly seeks for a new world, and will continue to multiply diversely, and deepen.
 GARNiDELiA is a music unit composed of MARiA, a female vocalist and toku, a music composer. Both are incredibly talented and have garnered musical fame independently. toku has written and arranged hit songs of Angela Aki, LiSA, An Café and others. MARiA performs with several musicians such as Jin(vocaloid producer), as guest vocal, and her video uploads have exceeded 2 million views.
Formed in 2005, EMKE made their debut as the youngest rock band in the Honolulu music scene. The band features sisters Kira and Ezri Santos along with Mari Arakawa and Payton Sekigawa who met while attending a real life 'school of rock' in Hawaii.
Galaxxy is essentially madcap world influenced by past and future music, Japanese Anime, and comet scattered virtual world. The brand collaborates with many artists. Galaxxxy prominently features bright colors, cute anime themes, and whimsical touches in their designs.
In 2005, Joe Inoue decided to send few of his demos to Japan, and signed a record deal with Ki/oon Music / Sony Music Entertainment(Japan), Inc. He made his debut with his first E.P., "IN A WAY" in 2007.Since then, he has released four singles and two albums. He is best known for "CLOSER", which was used as the opening theme for one the most popular anime in the world, "NARUTO". Inoue is a member of "J-MELO", a television program by NHK that is being aired in 156 area and countries.